Sperm morphology stain
Assessment of sperm morphology is a standard procedure in semen analysis. The Spermac Stain method is simple yet perfectly adequate for the detailed investigation of morphology of all parts of the spermatozoa.
The stained smears are assessed under direct bright light and oil immersion (1000x).
Information about the composition of the product can be found in the material safety data sheet.
Regulatory
Europe: CE-marked – USA: registered – Canada: registered
Brazil: registered – Australia: registered
Product order codes
SPS050 : Spermac Stain – 4 x 50mL
SPS250 : Spermac Stain – 4 x 250mL
Interpretation of the results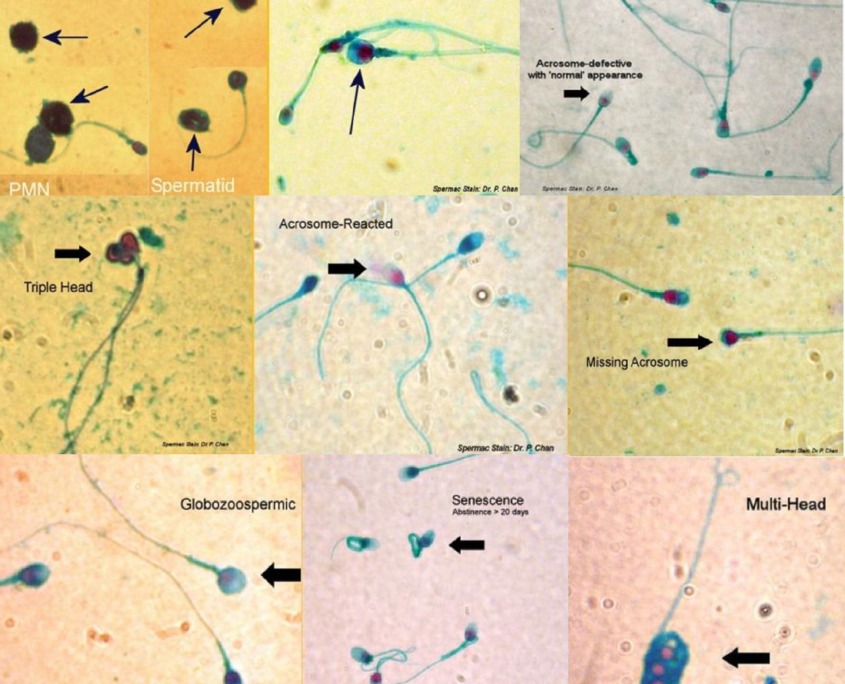 Images by Prof. Philip Chan (Loma Linda Univ. Gyn/Ob-IVF, USA)